Food Timeline American Bicentennial menus & recipes


Our founding fathers celebrated July 4, 1776 in Philadelphia's City Tavern. There is no record of the bill of fare served that day. What kind of foods were typically served in Colonial American taverns? Fast forward, 1976. New York City's Windows on the World opened its doors on floor 107 of the World Trade Center's north tower. America's Bicentennial tables celebrated our nation's most popular summer fare. Well documented, fine tasting & multiculturally splendid. Magazines published menus and recipes to inspire home cooks. If you would like recipes for any of the items listed below let us know!

"The Art of Celebration: Ringing In A Joyous Bicentennial," Ladies' Home Journal, July 1976
"Birthdays, holidays and other rites give life the diamond-shine of legend. They are a time to pause, to mark, to reconsider. And also to celebrate; joy and sentiment are the absolutes! This July fourth, at exactly 2 P.M. EDT, our entire nation will burst into bell-song. In Philadelphia, exactly two centuries to the minute after it pealed its original message of independence, the repaired Liberty Bell with again sound the call. Simultaneously, churches, schools, town halls, fire stations and homes--wherever there is a bell or carillon--will join in the joyful noise for two glorious minutes. Listen to the bells. They are tolling for you, and for the beginning of the third century of our American nation...Happy Bicentennial, America. Your citizens sometimes treat you shabbily, focusing on your faults and failures. Your media dwell too much on the disparities and not enough on the unity. It is time for a Bicentennial celebration, to reach down under the cynical glaze. A familiar flag ripples on its pole, and evokes deep memories. The ringing of the bells reverberates within the chambers of the heart. A child stands, awed and silent, before the Lincoln Memorial, and we are all caught in the web of continuity. Happy Birthday, America. May we all find our own way to celebrate--with joy and with pride.---The Editors"---(p. 67) [NOTE: this issue offers two food features from Sue B. Huffman, Food Editor: (1) "In Love With Strawberries," recipes: Dips for Fresh Strawberries, Strawberry Bavarian, Strawberry-Rose Mold, Strawberry Meringues, Dieter's Delight, Strawberry Wine Bowl, Strawberry Ice, Strawberry Shortcake & Strawberry Tart. (2) "Picnic Salads," recipes for Sweet 'N' Sour Cole Slaw, Szechwan Broccoli and Beef Salad, Tuna-Lime Bean Salad, Macaroni and Salami Salad, Health Salad, Salad Russe, Tarragon-Green Bean Salad & Italian Cheese Salad.---(p. 72-88).]

"Fourth of July Luncheon," Gourmet, July 1976
"Vichyssoise, Broiled Salmon Steaks with Dill Butter, Parsleyed Potatoes, Butter-Steamed Peas, Tomato Aspic, Luncheon Rolls, Watermelon Bombe, Napa Fume Blanc '74."---(p. 48-54)

"The All-American Picnic," Good Housekeeping, July 1976
"Fourth of July Picnic: Old-fashioned food at its best, with all the traditional picnic favorites, from homemade relish to home-baked pie....Pineapple-Glazed Baked Ham, Oven -Fried Turkey Strips, Corn Relish, Potato Salad, Braised Pepper Salad, Anadama Bread, Buttermilk Chocolate Cake, Pecan Pie, Watermelon, Milk, Lemonade, Peanuts...Backyard Barbecue: Fun and easy for the whole family because everyone can help grill the chicken and potatoes, make the homemade ice cream. Deviled Barbecue Chicken, Fried Potato Wedges, Corn on the Cob, Tossed Green Salad with Sliced Radishes, Homemade Banana-Nut Ice Cream, Iced Tea...Picnic for Two: Simple little pack-up-and-go picnic with the romantic loaf-of-bread, jug-of-wine tradition. Salmon Loaf with Creamy Dill Sauce, Caesar Rice Salad, Sesame Crackers, Cucumber Squares, Cantaloupe Wedges, Bol Paese Cheese, Thermos of Coffee, Wine: Pinot Blanc."---(p. 92-101) [NOTE: this issue also reprints selected recipes from Charlotte Turgeon's Saturday Evening Post All-American Cookbook c. 1976. "Remember When Home Cooking Recipes feature Rhubarb-Strawberry Pie, Boiled Fresh Corn on the Cob, Homemade Bag Sausage, Aunt Charlotte's Nut Bread, Old-Fashioned Potato Soup, Ambrosia, Real Apple Pie, & A Good Fried Egg.---(p. 78-91).]

"Great American Picnics," Redbook, July 1976
Whether a simple back-yard party of the lavish 'frolics' often held in the early 19th century, the picnic is an American institution. It is as traditional to the Fourth of July as the 'illuminations,' John Adams specified to be an appropriate observance of the day. The idyllic scene opposite has all the ingredients for a happy outing, whatever century you're in--baskets of good food and wine, children, music and a lovely landscape, a few flowering flirtations and probably some uninvited ants. In the same tradition, Redbook has packed four different kinds of picnics, all in the spirit of 1976...Great American Barbecue Picnic: Mint Juleps, Shandygaffs, Cuba Libres, Grilled Chicken Legs With Lemon Basil Marinade, Steak Sandwiches on Garlic Bread, Flowerpot Salad with Creamy Guacamole, Trash-Can Corn, Banana Split Firecrackers, Cold Beer, Lemonade, Iced Tea...Natural Foods Picnic: Chick-Pea Soup, Pita Bread and Raw Vegetables, Spinach Pies, Supertabouli, Parsley Salad, Fantastic Fruit Thing, Coconut Shortbread Cookies, Cool Herb Tea...Serendipity Picnic: Whether it's Ibsen in the ampitheater, Miss Bette in the band shell or skinny dipping in the swimming hole, this no-recipe picnic can be as ambitious or as fussless as you like. Carry crystal stemware or paper cups; spread out a blue linen cloth or use the gras as a backdrop. Make the menu from the best of what's available in route--from supermarket delicatessen, health-food store or fast-food chain. For example: Southern Fried or Spit-Barbecued Chicken, marinated Artichoke Hearts (speared from the jar), Ripe Plum Tomatoes (take salt and pepper), Fresh Rye Bread, Muenster or Monterey Jack Cheese, Black and Green Grapes (or any summer fruit), Linzer Sandwiches (spread tea cookies with a thin layer o raspberry jam: sandwich then with a thin chocolate bar), Cool White Wine, Coffee Spritzer (Half fill a glass or paper cup with chilled low-calorie coffee soda; top with ice-cold milk)...Elegant Wicker-Basket Picnic: Cream of Water Cress Soup, Country Pate, Tiny Radish and Cucumber Sandwiches, Fresh Cherries and Apricots, Almond Crisps, Chilled White Wine."---(p. 101-118)

"Fourth of July Barbecues," Sunset, July 1976
"We bring you three remarkable meals from three families living in different parts of the West. Each mixes into the menu a little melting pot history...1. From Santa Fe, the Lopez Beef Barbecue: Barbecued Beef Short Ribs, Green Chiles, Red Chile Sauce, Pinto Beans, Zucchini with Corn and Peppers, Santa Fe Flour Tortillas, Butter, Mixed Green Salad with Tomato and Avocado, Fruit and Cookies...(2) From California (via Louisiana), Sarah's Grill: Red Snapper, Shrimp, and Chicken with Smoky Barbecue Sauce, Hot Water Corn Cakes, Dirty Rice, Mixed Greens Salad, Fresh Peach Cobbler, Whipping Cream...(3) From Hawaii, the Daligocon's Rib Barbecue: Papaya Wedges, Pineapple Chunks, Mangoes, Strawberries, Barbecued Spareribs Hawaiian, Steamed Rice, Banana Poi, Sweet Potato Banana Casserole, Aloha Pineapple Cream Squares."---(p. 56-61, 118)

Popular American brands July, 1976.
---
FoodTimeline library owns 2300+ books, hundreds of 20th century USA food company brochures, & dozens of vintage magazines (Good Housekeeping, American Cookery, Ladies Home Journal &c.) We also have ready access to historic magazine, newspaper & academic databases. Service is free and welcomes everyone. Have questions? Ask!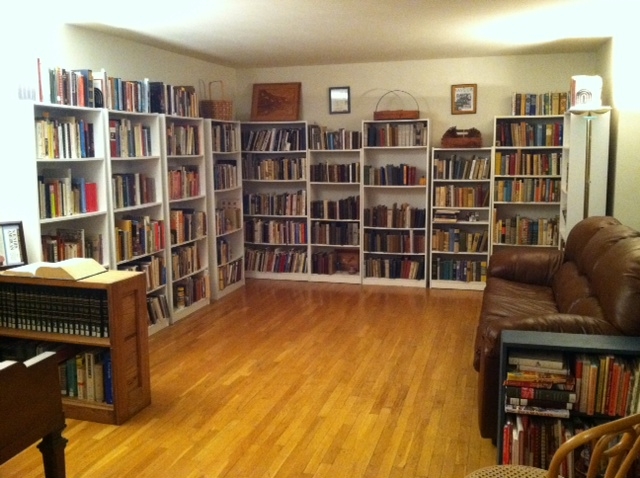 About culinary research & about copyright


Research conducted by Lynne Olver, editor The Food Timeline. About this site.