Food Timeline

Alice's restaurant


July 17, 1967 Arlo Guthrie sang "Alice's Restaurant" at the Newport [RI] Folk Festival. This iconic 20-minute (give or take) folksong became an anthem for young America. A generation (or two) later, some folks question: Was this a real restaurant? Was Alice a real person? The answers are yes & yes. Below please find our notes culled from several months of careful research. Internet sources are generally innacurate, sloppy or just plain wrong. Our mission to set the story straight.

Who is Alice May Brock?
A complicated and interesting person who became famous by accident. Biographical clips confirm the Alice we all know was hardworking, intelligent, creative, resourceful person. We've recently been in touch with Ms. Brock. She is an extremely private person who does not venture far from home. We respect that.

In her own words
"Alice May Brock, born in Brooklyn, New York, on February 28, 1941. A Pisces...Grew from a difficult child to a juvenile delinquent to a regular (irregular) person...Spent a few years in high school...reform school...fancy school...Moved to the low Lower East Side, then to the green greener Berkshires...Married crazy Ray D. Brock...Worked as a librarian at the Stockbridge School...Bought a church...Sang songs...Fooled around...Cooked good good food with a smile and other expressions...Turned it into a crazy-yummy- cozy restaurant...Got tired...Got divorced...Got famed by Arlo Guthrie, an old friend...Thru it all Alice is a real live human bean--Still foolin' around and still cookin'..."
---"About the Author," Alice's Restaurant Cookbook, Alice May Brock [Random House:New York] 1969 (p. 149)

"The iconoclastic cookbook author was born and raised in a middle-class section of Brooklyn, spent two years in a reform school...and was asked to leave Sarah Lawrence in her sophomore year after she became involved in 'unpopular political causes'.She married Ray Brock, an architect, in 1962, and they moved to Stockbridge where they went to work at The Stockbridge School, a private prep school whose students included Arlo Guthrie. Alice was a librarian; Ray taught sculpture. She opened the restaurant--officially named The Back Room--in April, 1966, and ran it for one year. During this time she and Ray were living in an abandoned old Episcopal church they had bought outside of Stockbridge. It also served as a communal home for 15 of their hippie friends."
---"A Cookbook by That Restaurant's Alice," Judy Klemesrud, New York Times, July 30, 1969 (p. 44)

Career transition: how did Alice go from librarian to restaurateur?
We find no evidence Ms. Brock obtained a master's degree in library science [Note: this was not a requirement to work in private schools] or had any formal culinary training. Why did she start her restaurant career? Some people like to cook big. Ms. Brock proved herself a competent and creative cook on a daily basis. For hard working culinary visionaries with solid financial backing, anything is possible.

"The opening of the original Alice's Restaurant was the result of equal parts of motherly maneuvering and daughterly boredom. Alice's mother found the small location, just off the main drag of Stockbridge, and convinced her readily convincible daughter of the efficacy of the project. Alice readily gave up her involvement with the Dewey decimal system. The recipes featured at the restaurant then...were a combination of family heirlooms and pure invention Alice describes herself as a 'totally fearless cook' and attributes most of her creations to being 'very lucky in the kitchen.'"
---"Alice's Restaurant--One More Time," Stephen Birnbaum, New York Times, July 8, 1973 (p. 337)

About the original restaurant & subsequent iterations:
Alice's original restaurant was called "The Back Room." It was located at 40 Main St., Stockbridge Massachusetts. It was immortalized by Arlo Guthrie at the Newport Jazz Festival in 1967. In 1969, coinciding with movie release and book publication, "Alice Restaurants" were franchised. One of the first franchises was opened by Herb Evans, Westwood California, 1969. Ms. Brock's culinary mantra provided inspiration but she did not cook or manage the restaurant. June 1972 Ms. Brock opened Take Out Alice on Route 183 near Housatonic MA. The original Stockbridge location is still a restaurant. It is currently Theresa's Stockbridge Cafe. Before that it was called "La Fete Chez Vous." Neither of these establishments were connected with Alice Brock except for the location. Ms. Brock's last restaurant venture was Alice's at Avaloch, Lenox Mass. It closed in 1979.

"Arlo Guthrie, who totally captivated an audience of nearly 10,000 at the final Newport Folk Festival concert on Sunday, did it all with a 20-minute monologue and a catchy little song about a not-so-fictitious establishment called Alice's Restaurant--which once did business in downtown Stockbridge. Under new management, it is now The Village restaurant. In actual fact, the restaurant was known officially as the Back Room restaurant, but it was once owned and operated by one Alice Brock, whose personal friends, like Arlo, referred t the place as Alice's. Judging from the lyrics Guthrie was inspired to write, it catered to a wide variety of tastes... Whatever the song's impact, it sent the Newport audience into...applause, and the New York Times reported that after the all-star cast of more than 30 performers joined Guthrie on the stage for a final chorus..."
---"Immortalizes 'Alice's'," North Adams Transcript [MA], July 21,1967 (p. 20)

What made Alice's restaurant a success?
Long before the song, whatever Ms. Brock cooked, she cooked from the heart. And? She cooked for people she cared about. Curious and inventive with a touch of rebelliousness gave Alice creative license to cook good, honest food in a time when gourmets were idolizing Julia Child and James Beard. It is interesting to note Ms. Brock did not adhere to contemporary hippie food fads and new age cuisine. She was okay making meatloaf and using canned soup when convenient. Ms. Brock did not mock traditional popular recipes (Beef Stroganoff, Chicken Kiev); she shared her own versions.

"As a restaurateur, Ms. Brock broke ground in the Berkshires. 'She was a great cook and made fabulous food,; Mr. Guthrie said. 'She made the first phyllo pastries. That was not part of my bohemian past. And she made a great chocolate mousse.' She also made pasta dishes like orzo with mussels in white wine and homemade borscht when such fare was rare."
---"A Restaurant Seasoned by the 1960's," Maria Lisa Calta, New York Times, November 30, 1988 (p. C12)

Alice's cookbook
Released by Random House in conjunction with the movie (1969), Alice's Restaurant Cookbook was an immediate success. Ms. Brock's notes about cooking are unpretentious, welcoming, informational, and inviting. She empowers her readers with permission to experiment. Instead of teaching from an elevated platform, readers get the feeling she is in the kitchen peeling potatoes along side them. What makes this book extra special is "free" thin vinyl record tipped inside. It contains an introduction by Arlo Guthrie and two selections: 1. Italian-Type Meatballs and 2. My Granma's Beet Jam. The record is the size of a 45 but instructions say to play at 33 1/3 R.P.M. We don't own a record player in 2012 and have not listened to the contents. All print sources we found indicate Ms. Brock actually wrote this book and the recipes are her own. The book confirms publication and movie release dates were not a coincidence. Photos from the movie appear in the book.

Few people read cookbooks cover to cover. Alice's Restaurant Cookbook is worthy of this experience. If for no other reason? Ms. Brock's personal observations (chapter headers & recipe notes) are gold. They echo the great chefs of all time, funky style. If you want any of the recipes, we're happy to share.

"In October, Random House will publish her 'Alice's Restaurant Cookbook,' which has a first printing of 50,000 copies. She wrote it while working as a consultant an extra on the movie 'Alice's Restaurant,' which will be released by United Artists next month. And within a few weeks she will open a chain of franchised Alice's Restaurants across the country, beginning with ones in Chicago and Los Angeles. 'The cookbook is aimed at beginners,' the 28-year-old brunette said yesterday...It's written just like I talk, which is pretty folksy at times, and I don't think the gourmets will appreciate it....The theme of the book is that people should not be afraid to experiment when they're cooking... So many cookbooks say, 'Do no, do not, do not! Do not substitute ingredients. Do not try to make a souffle unless you have a souffle dish.' They make cooking sound like a fantastic science, and that makes a lot of people afraid to cook. Hell, you can make a souffle in a garbage can lid if you want to.'...The book includes a recipe for beef stroganoff, the most popular dish ($3 for a complete dinner) at the original Alice's restaurant."
---"A Cookbook by That Restaurant's Alice," Judy Klemesrud, New York Times, July 30, 1969 (p. 44)

What did Alice serve at Arlo Guthrie's wedding?
Newspapers listed the highlights of this outdoor feast:
"Arlo Guthrie...after marriage yesterday to Jackie Hyde in Washington, Mass. At right is Alice Brock of 'Alice's Restaurant,' who cooked. Rented card tables were piled with lasagne, fruit salad, turkey, roast beef and curried shrimp...'Alice' is Brock of 'Alice's Restaurant. She looked after Arlo in Stockbridge, about 30 miles west of here when he was arrested for littering."
---"Arlo Guthrie Weds in Berkshire Meadow," Fred Ferretti, New York Times, October 10, 1969 (p. 34)

Additional bio notes here. Recommended reading (FoodTimeline library owns these books; happy to share recipes/pages): Alice's Restaurant Cookbook/Alice May Brock [1969]& My Life As A Restaurant/Alice May Brock [1975]

Alice's Restaurant sung by Arlo Guthrie [2006].
---
FoodTimeline library owns 2300+ books, hundreds of 20th century USA food company brochures, & dozens of vintage magazines (Good Housekeeping, American Cookery, Ladies Home Journal &c.) We also have ready access to historic magazine, newspaper & academic databases. Service is free and welcomes everyone. Have questions? Ask!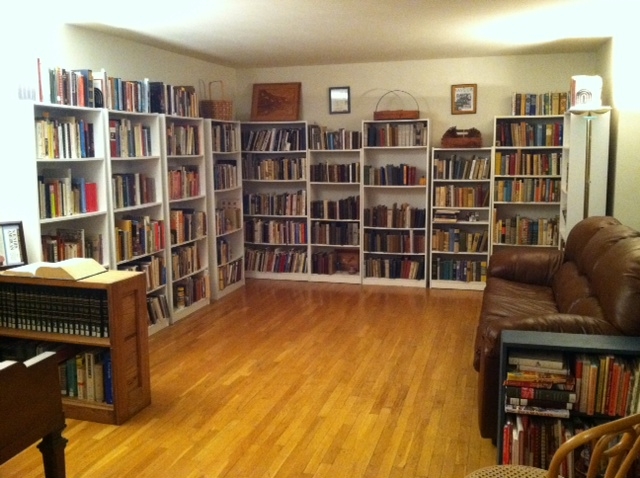 About culinary research & about copyright


Research conducted by Lynne Olver, editor The Food Timeline. About this site.
---
http://www.foodtimeline.org/alice.html
© Lynne Olver
2012
3 January 2015